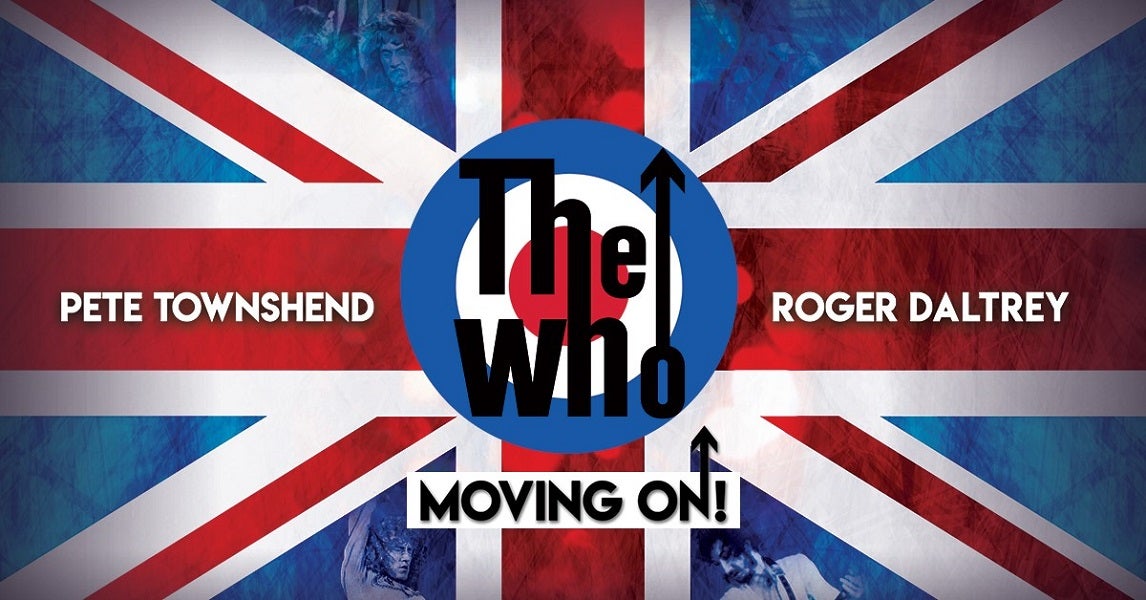 The Who
MOVING ON! TOUR with special guest Reignwolf
Event Information
For WHO fans everywhere, the announcement of a brand new tour means only one thing: the world's most untamable rock band is about to deliver the goods once again. Never ones for nostalgia, singer Roger Daltrey and guitarist and songwriter Pete Townshend will be unleashing the combustible force that is The Who, with symphonic accompaniment this summer and fall in 2019. Produced by Live Nation, The Who's North American MOVING ON! TOUR will bring their indelible brand of powerhouse rock to 29 cities beginning in May. The MOVING ON! TOUR will make a stop at Tampa's AMALIE Arena on Sunday, September 22, 2019 at 7:30 PM.
Reignwolf will provide support for this engagement.
The Who will also be releasing their first album of new songs in thirteen years later this year. On stage, the line-up will be rounded out by familiar Who players featuring guitarist/backup singer Simon Townshend, keyboardist Loren Gold, bassist Jon Button and drummer Zak Starkey, and complemented by some of the best orchestras in the U.S. and Canada.
Please Note: By clicking on any of the links on this page you may be leaving our website and entering a third-party website over which we have no control.
As our partners at Water Street Tampa continue to develop the 60 contiguous acres in the neighborhood surrounding AMALIE Arena, we ask for your patience and consideration when planning your visit to cheer on the Lightning or enjoy a concert or family show. We are pleased to report that the development project is well underway with a hotel and USF Health's Morsani College of Medicine in the midst of construction while we expect to see groundbreakings on several other projects. Roadways are being realigned, traffic patterns are changing and new transportation options are emerging - all with a vision of creating a more user-friendly environment in the blocks surrounding AMALIE Arena.
As you plan your trip downtown, we aim to keep you informed of these new developments, offering you all you need to know about arriving at AMALIE safe and on time for your event.
For the quickest arrival and departure, we suggest the following parking options.
The Concert Club in Lexus Lounge
The Concert Club in Lexus Lounge is the perfect addition to your ticket purchase. Lexus Lounge offers a newly renovated space inside AMALIE Arena with private entry, private restrooms, an all-inclusive specialty food & drink menu and showcases world-class service and friendly staff.
Please note, you MUST have a ticket to this event to purchase a ticket for The Concert Club. This is an add-on package, not a ticket to the event.
Firestick Grill
The Firestick Grill features an enhanced dining area and ambiance with open fire action stations, menu items indigenous to the Tampa Bay area and world class service levels. In addition, Firestick Grill joins the BACARDI OakHeart Bar and Lounge that will opens once the event begins.
Contact Firestick Grill at 813.301.6926 if you have any questions.
Prohibited Items + Camera Policy
The following items cannot be brought into AMALIE Arena events:
Bags larger than 12x12x12 inches, backpacks or wrapped packages
Cameras with a detachable lens and professional cameras are prohibited at all concerts. Video and audio recording devices and camera bags are also prohibited.
Binoculars are permitted. Binocular bags are not permitted
Laser pointers
Weapons of any kind
Bottles, cans, or containers of any kind
Sharp objects, sticks or poles of any kind
Fireworks
Pepper spray or mace
Food or beverage items
Drugs or controlled substances
Chairs, folding chairs or any other type of individual chair for use
Large banners or signs, banners or signs with objectionable language, banners or signs on a pole of any kind
Noisemakers and horns
Keep in mind that AMALIE Arena will utilize a variety of search techniques at all entry points. Thank you for your cooperation.