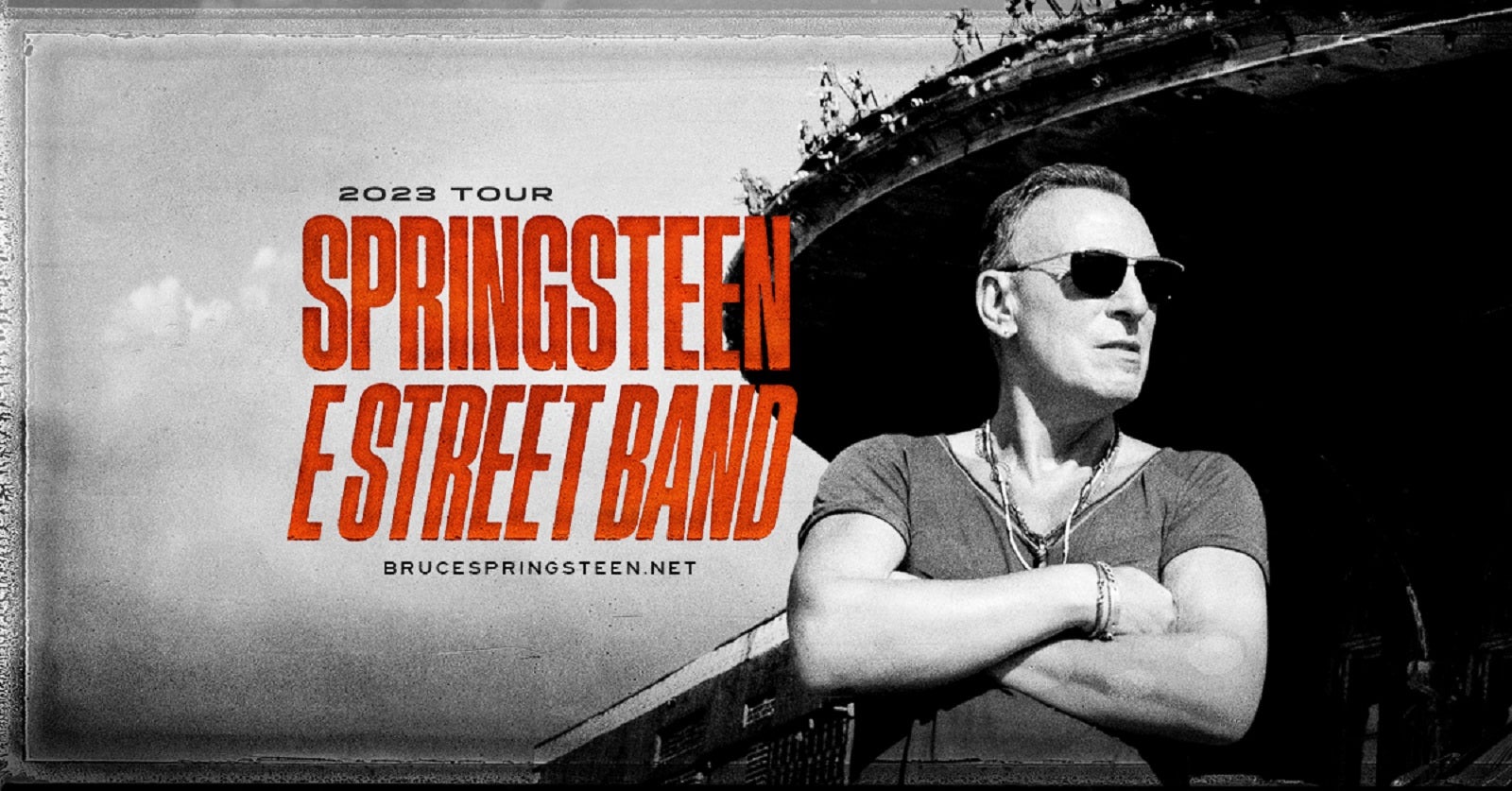 Bruce Springsteen and The E Street Band
Event Information
Springsteen and The E Street Band's most recent studio album, 2020's 'Letter To You' (Columbia Records), marked their first time recording live together in decades and debuted at #1 in eleven countries. Their most recent tour, The River Tour in 2016-2017, was named 2016's top global tour by both Billboard and Pollstar.
The E Street Band's members are: Roy Bittan - piano, synthesizer; Nils Lofgren - guitar, vocals; Patti Scialfa - guitar, vocals; Garry Tallent - bass guitar; Stevie Van Zandt - guitar, vocals; and Max Weinberg - drums; with Soozie Tyrell - violin, guitar, vocals; Jake Clemons - saxophone; and Charlie Giordano - keyboards.
At this time, this event does not require a negative covid test (or proof of full vaccination) for entry. Subject to change.
As you plan your trip downtown, we aim to keep you informed of these new developments, offering you all you need to know about arriving at AMALIE safe and on time for your event.
For the quickest arrival and departure, we suggest the following parking options.
Firestick Grill
The Firestick Grill features an enhanced dining area and ambiance with open fire action stations, menu items indigenous to the Tampa Bay area and world class service levels. In addition, Firestick Grill joins the BACARDI OakHeart Bar and Lounge that will opens once the event begins.
Contact Firestick Grill at 813.301.6926 if you have any questions.
Discover all of our in-arena dining option!
Prohibited Items + Camera Policy
The following items cannot be brought into AMALIE Arena events:
Bags larger than 12x12x12 inches, backpacks or wrapped packages
Small "point and click" cameras are permitted, and all other cameras are prohibited. Video and audio recording devices and camera bags are also prohibited.
Binoculars are permitted. Binocular bags are not permitted
Laser pointers
Weapons of any kind
Bottles, cans, or containers of any kind
Sharp objects, sticks or poles of any kind
Fireworks
Pepper spray or mace
Food or beverage items
Drugs or controlled substances
Chairs, folding chairs or any other type of individual chair for use
Large banners or signs, banners or signs with objectionable language, banners or signs on a pole of any kind
Noisemakers and horns
Keep in mind that AMALIE Arena will utilize a variety of search techniques at all entry points. Thank you for your cooperation.